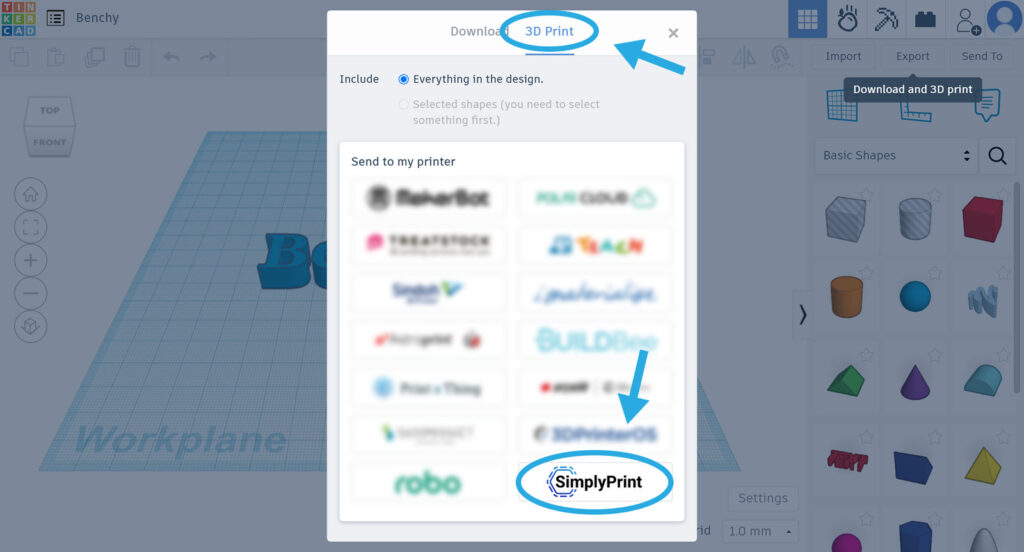 Hello there, SimplyPrint users!
We've got some cool news to share. We've been working hard behind the scenes with the amazing team at Tinkercad, and we're super excited to unveil a new feature that we think you're going to love.
For those not familiar, Tinkercad is an incredible online 3D design tool that's super easy to use. We've now created a seamless integration that allows you to take your designs from Tinkercad and send them straight to SimplyPrint with just a few clicks. Simply choose "Export > 3D Print > SimplyPrint", and voilà, your design is ready to be sliced, saved, queued, or printed directly!
For you Tinkercad users, this means no more juggling downloads and uploads between platforms. This new feature ensures your creative designs can effortlessly transition from Tinkercad to SimplyPrint, making your 3D printing experience smoother and even more enjoyable.
You can read all about the specifics of this integration in our Helpdesk here; https://help.simplyprint.io/en/article/3d-print-directly-from-tinkercad-wirelessly-re6nnp/
As always, we'd love to hear your thoughts on this new feature. Don't hesitate to give us your feedback. We're constantly looking for ways to make SimplyPrint even better for you!
Happy designing and printing!
- your friends at SimplyPrint.